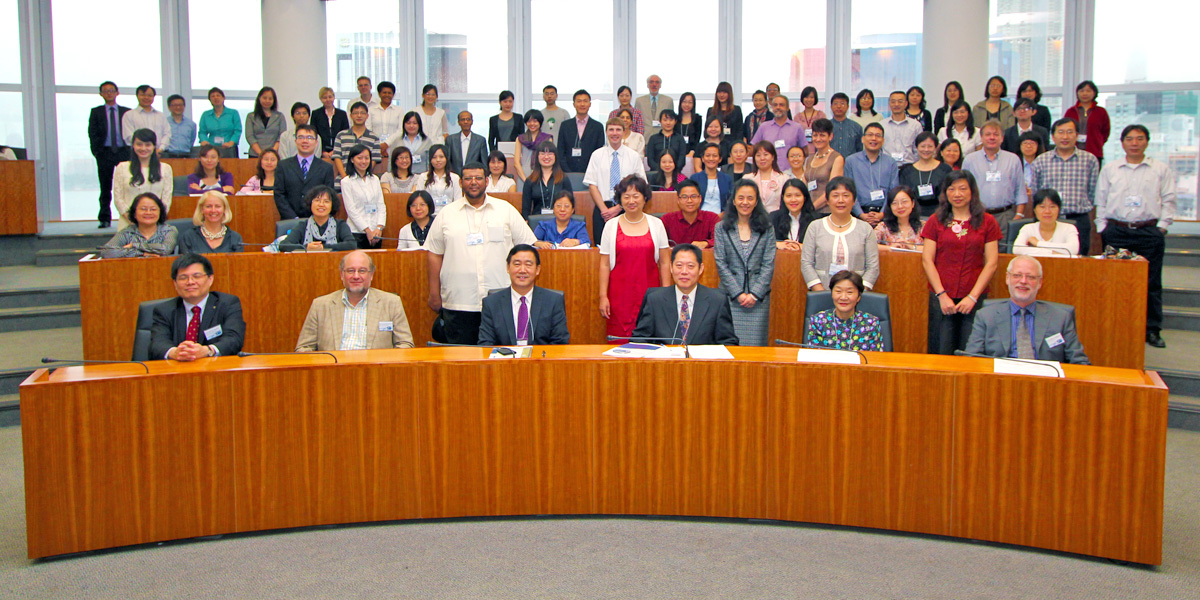 A Message from the Centre Directors
Professor Lu Zhongshe (Tsinghua U)
Dr LI Lan (PolyU)
Prof MA Bosheng (ZhejiangU)

Welcome to the iRCALS, the inter-University Research Centre for Applied Language Sciences!

The Department of English of the Hong Kong Polytechnic University and the Department of Foreign Languages and Literatures of Tsinghua University have had a long-term academic collaboration since1998. We welcomed a new member, the School of International Studies of Zhejiang University, and developed into a new research centre: the iRCALS in 2015.

The missions of the iRCALS are to promote, facilitate, host and organize academic activities between the three parties, to deepen our understanding of the nature, development, learning, teaching and use of English as a second or foreign language or as an international lingua franca, in classrooms, professional workplaces and other speech communities. It is our sincere hope that iRCALS will serve not only as a magnet and but also as a catalyst.

Steered by a Centre Board, the iRCALS is operated by three Centre Offices in Hong Kong, Beijing and Hangzhou respectively, collaborating in teaching, research and other academic activities. Each team takes separate responsibilities for their own local accomplishments, and also makes concerted efforts in coordinating various types of joint event. The iRCALS will, on one hand, disseminate its research findings from joint research projects on applied linguistics, language assessment, and English language teaching and learning through running a series of international symposia, roundtables, seminars and workshops so as to attract and gather international scholars and professionals. On the other hand, the iRCALS will conduct internal and external research projects, catalytically accelerating the development of its academic strength and enhancing a positive research culture for teaching English at the tertiary level in East Asia as well as the whole world.

iRCALS activities are intended to be open to all scholars, researchers, teaching practitioners as well as research students in the arena of Applied Linguistics. We would warmly welcome your participation and contribution to future Centre events.